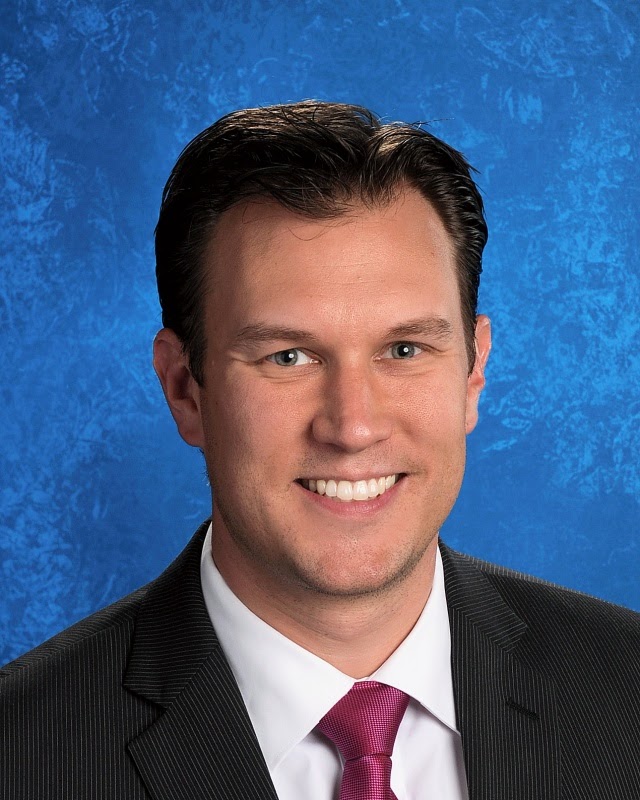 Dear Romeo High School Families and Community,
Welcome to the Romeo High School website. Here at RHS, we're looking to make the 2020-2021 school year as great as we can. It will be a challenging year, but with a talented staff, great students, and supportive community, we make it through.
Safety of students and staff is always our top priority, so we are currently unable to have all students in school every day. To address this, we will be starting this year with a hybrid schedule providing opportunities for students to learn from school and home. It will never be as good as "getting back to normal school" but we will do the best we can by our students until that day arrives. For more information, please read the RHS Secondary Return to Learn Plan.
In addition to having the privilege of serving as high school principal, I am also a Romeo Community Schools parent and member of the community. My wife and I moved our family to Romeo four years ago and love living here! We are continually impressed with how welcoming this community is and how caring its residents are towards each other. We feel blessed to have such a wonderful place to raise our family.
Thank you for allowing me to be a part of your child(ren)'s education.
Bernie Osebold