HAMILTON-PARSONS ELEMENTARY SCHOOL
Situated at the northwestern edge of the District is Hamilton-Parsons Elementary, a K-5 school serving more than 450 students. The Michigan Department of Education has designated Hamilton-Parsons Elementary School as a Michigan Blue Ribbon Exemplary School for its excellence in student achievement, teaching, leadership, academics and curriculum, parent involvement and community support. We are also a Leader in Me School.
November 29, 2018
Securly for Parents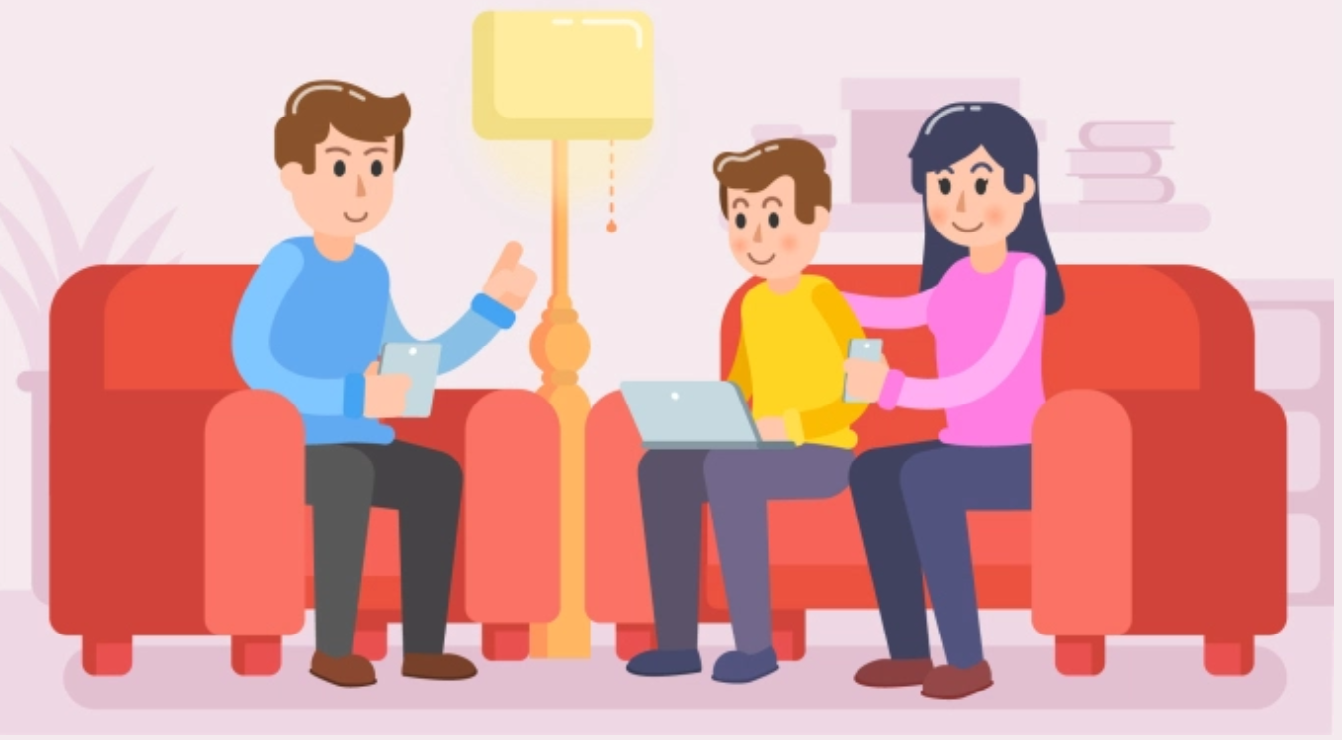 Securly is the district's content filtering provider and student safety platform used on school issued devices. Read on for information on services being offered free to parents.
November 30, 2018
InfoCenter for Parents and Guardians

You choose when and how you receive notifications from your students school.  
Sign Up: InfoCenter for Parents and Guardians
Upcoming Events
Upcoming Events

‹

May

2019

›

S
M
T
W
T
F
S
1
2
3
4
5
6

May 6

Staff appreciation week

Calendar:

Hamilton-Parsons Calendar of Events

This event has a Google Hangouts video call. Join: https://hangouts.google.com/hangouts/_/romeo.k12.mi.us/andrea-hasse-li?hceid=cm9tZW8uazEyLm1pLnVzX2R1dGppdThzajM0NXA1dWd2ZTVsOW5rdmVnQGdyb3VwLmNhbGVuZGFyLmdvb2dsZS5jb20.48m15ki1psnanu148js1ee733p&hs=121

8:30 AM to 9:30 AM

Community Circle

Calendar:

Hamilton-Parsons Calendar of Events

This event has a Google Hangouts video call. Join: https://hangouts.google.com/hangouts/_/romeo.k12.mi.us/andrea-hasse-li?hceid=cm9tZW8uazEyLm1pLnVzX2R1dGppdThzajM0NXA1dWd2ZTVsOW5rdmVnQGdyb3VwLmNhbGVuZGFyLmdvb2dsZS5jb20.26aqk7o829kvmp6uu2qp87lb9t&hs=121

5:30 PM to 6:30 PM

Salmon Release Day!

Location:

Wolcott Mills, MI 48096, USA

Calendar:

Hamilton-Parsons Calendar of Events

7

May 7

Staff appreciation week

Calendar:

Hamilton-Parsons Calendar of Events

This event has a Google Hangouts video call. Join: https://hangouts.google.com/hangouts/_/romeo.k12.mi.us/andrea-hasse-li?hceid=cm9tZW8uazEyLm1pLnVzX2R1dGppdThzajM0NXA1dWd2ZTVsOW5rdmVnQGdyb3VwLmNhbGVuZGFyLmdvb2dsZS5jb20.48m15ki1psnanu148js1ee733p&hs=121

8

May 8

Staff appreciation week

Calendar:

Hamilton-Parsons Calendar of Events

This event has a Google Hangouts video call. Join: https://hangouts.google.com/hangouts/_/romeo.k12.mi.us/andrea-hasse-li?hceid=cm9tZW8uazEyLm1pLnVzX2R1dGppdThzajM0NXA1dWd2ZTVsOW5rdmVnQGdyb3VwLmNhbGVuZGFyLmdvb2dsZS5jb20.48m15ki1psnanu148js1ee733p&hs=121

9

May 9

Staff appreciation week

Calendar:

Hamilton-Parsons Calendar of Events

This event has a Google Hangouts video call. Join: https://hangouts.google.com/hangouts/_/romeo.k12.mi.us/andrea-hasse-li?hceid=cm9tZW8uazEyLm1pLnVzX2R1dGppdThzajM0NXA1dWd2ZTVsOW5rdmVnQGdyb3VwLmNhbGVuZGFyLmdvb2dsZS5jb20.48m15ki1psnanu148js1ee733p&hs=121

5:30 PM to 7:30 PM

HP Skating Party

Calendar:

Hamilton-Parsons Calendar of Events

10

May 10

Staff appreciation week

Calendar:

Hamilton-Parsons Calendar of Events

This event has a Google Hangouts video call. Join: https://hangouts.google.com/hangouts/_/romeo.k12.mi.us/andrea-hasse-li?hceid=cm9tZW8uazEyLm1pLnVzX2R1dGppdThzajM0NXA1dWd2ZTVsOW5rdmVnQGdyb3VwLmNhbGVuZGFyLmdvb2dsZS5jb20.48m15ki1psnanu148js1ee733p&hs=121

Bagel Sale

Calendar:

Hamilton-Parsons Calendar of Events

8:30 AM to 10:30 AM

5th Grade Maturation Presentation

Calendar:

Hamilton-Parsons Calendar of Events

This event has a Google Hangouts video call. Join: https://hangouts.google.com/hangouts/_/romeo.k12.mi.us/5th-grade?hceid=cm9tZW8uazEyLm1pLnVzX2R1dGppdThzajM0NXA1dWd2ZTVsOW5rdmVnQGdyb3VwLmNhbGVuZGFyLmdvb2dsZS5jb20.3g5eh3j48762t2enf488395k2v&hs=121

11
12
13

May 13

8:30 AM to 9:00 AM

Classroom Lessons

Calendar:

Hamilton-Parsons Calendar of Events

3:30 PM to 6:00 PM

2019-2020 SACC Registration

Calendar:

Hamilton-Parsons Calendar of Events

14

May 14

3:30 PM to 6:00 PM

2019-2020 SACC Registration

Calendar:

Hamilton-Parsons Calendar of Events

15
16
17

May 17

2:15 PM to 3:00 PM

Grade 5 Music Performance

Calendar:

Hamilton-Parsons Calendar of Events

This event has a Google Hangouts video call. Join: https://hangouts.google.com/hangouts/_/romeo.k12.mi.us/andrea-hasse?hceid=cm9tZW8uazEyLm1pLnVzX2R1dGppdThzajM0NXA1dWd2ZTVsOW5rdmVnQGdyb3VwLmNhbGVuZGFyLmdvb2dsZS5jb20.6q3t29dqq7h16fso9ajjrci8cc&hs=121

18
19
20
21

May 21

8:30 AM to 9:30 AM

PAWS Meeting

Calendar:

Hamilton-Parsons Calendar of Events

This event has a Google Hangouts video call. Join: https://hangouts.google.com/hangouts/_/romeo.k12.mi.us/andrea-hasse-li?hceid=cm9tZW8uazEyLm1pLnVzX2R1dGppdThzajM0NXA1dWd2ZTVsOW5rdmVnQGdyb3VwLmNhbGVuZGFyLmdvb2dsZS5jb20.3pf997n446i1cvoltlc1qdivcm&hs=121

22

May 22

5:00 PM to 7:00 PM

Artists & Authors Night

Calendar:

Hamilton-Parsons Calendar of Events

23
24
25
26
27

May 27

Memorial Day

Calendar:

Hamilton-Parsons Calendar of Events

28
29

May 29

6:00 PM to 7:00 PM

Leaders On the Run Final Run

Calendar:

Hamilton-Parsons Calendar of Events

This event has a Google Hangouts video call. Join: https://hangouts.google.com/hangouts/_/romeo.k12.mi.us/leaders-on-the?hceid=cm9tZW8uazEyLm1pLnVzX2R1dGppdThzajM0NXA1dWd2ZTVsOW5rdmVnQGdyb3VwLmNhbGVuZGFyLmdvb2dsZS5jb20.2ageps9enas8jd0jdsiiu0vv7j&hs=121

30
31

Memorial Day

Calendar:

Hamilton-Parsons Calendar of Events

Leaders On the Run Final Run

Calendar:

Hamilton-Parsons Calendar of Events

This event has a Google Hangouts video call. Join: https://hangouts.google.com/hangouts/_/romeo.k12.mi.us/leaders-on-the?hceid=cm9tZW8uazEyLm1pLnVzX2R1dGppdThzajM0NXA1dWd2ZTVsOW5rdmVnQGdyb3VwLmNhbGVuZGFyLmdvb2dsZS5jb20.2ageps9enas8jd0jdsiiu0vv7j&hs=121

Community Circle

Calendar:

Hamilton-Parsons Calendar of Events

This event has a Google Hangouts video call. Join: https://hangouts.google.com/hangouts/_/romeo.k12.mi.us/andrea-hasse-li?hceid=cm9tZW8uazEyLm1pLnVzX2R1dGppdThzajM0NXA1dWd2ZTVsOW5rdmVnQGdyb3VwLmNhbGVuZGFyLmdvb2dsZS5jb20.326vvnniecsqok6ho5cjoj6e2v&hs=121

1st Grade Detroit Zoo

Calendar:

Hamilton-Parsons Calendar of Events