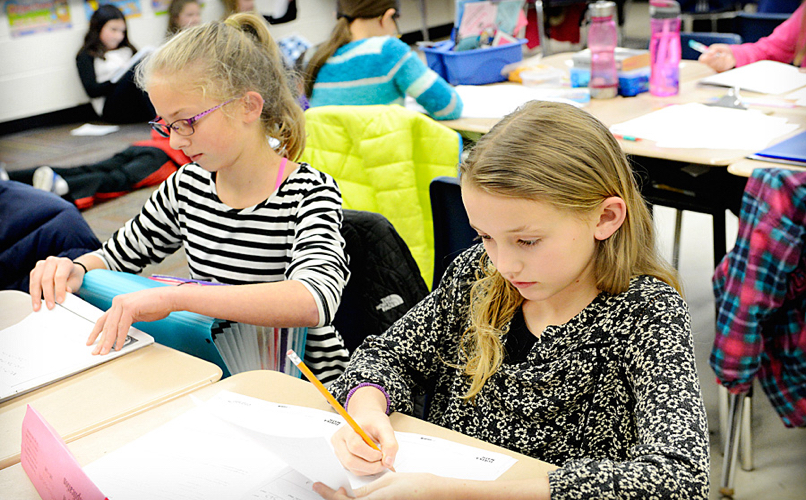 HAMILTON-PARSONS ELEMENTARY SCHOOL
Situated at the northwestern edge of the District is Hamilton-Parsons Elementary, a K-5 school serving more than 450 students. The Michigan Department of Education has designated Hamilton-Parsons Elementary School as a Michigan Blue Ribbon Exemplary School for its excellence in student achievement, teaching, leadership, academics and curriculum, parent involvement and community support. We are also a Leader in Me School.
January 13, 2020
Young Fives Informational Night
Romeo Community Schools is proud to offer our Young Fives Program, Tuesday, February 4th at 6:30 pm.
June 1, 2019
School Times 2019-2020

School Times 2019-2020 Information 
Upcoming Events
Upcoming Events

‹

January

2020

›

S
M
T
W
T
F
S
1

Jan 1

Winter Recess

Calendar:

Hamilton-Parsons Calendar of Events

2

Jan 2

Winter Recess

Calendar:

Hamilton-Parsons Calendar of Events

3

Jan 3

Winter Recess

Calendar:

Hamilton-Parsons Calendar of Events

4
5
6

Jan 6

9:10 AM to 10:00 AM

Community Circle

Calendar:

Hamilton-Parsons Calendar of Events

7
8
9
10

Jan 10

Bagel Sale

Calendar:

Hamilton-Parsons Calendar of Events

11
12
13

Jan 13

9:15 AM to 10:00 AM

Buddy Classroom Lesson

Calendar:

Hamilton-Parsons Calendar of Events

14
15
16
17

Jan 17

BoxTops Due!

Calendar:

Hamilton-Parsons Calendar of Events

18
19
20

Jan 20

Martin Luther King Jr. Day (no school)

Calendar:

Hamilton-Parsons Calendar of Events

21
22

Jan 22

6:00 PM to 7:00 PM

PAWS Meeting

Calendar:

Hamilton-Parsons Calendar of Events

23
24

Jan 24

Bagel Sale

Calendar:

Hamilton-Parsons Calendar of Events

25
26

Jan 26

1:30 PM to 3:30 PM

HP Bowling Event

Location:

Avon North Hill Lanes, 150 W Tienken Rd, Rochester Hills, MI 48306, USA

Calendar:

Hamilton-Parsons Calendar of Events

27
28
29

Jan 29

8:58 AM to 12:13 PM

Half Day for students

Calendar:

Hamilton-Parsons Calendar of Events

30
31

Jan 31

7:00 PM to 8:00 PM

Parent University Part 2

Location:

Main's Treat Coffeehouse, 215 N Main St, Romeo, MI 48065, USA

Calendar:

Hamilton-Parsons Calendar of Events