AMANDA MOORE ELEMENTARY SCHOOL
Amanda Moore Elementary is located in the quaint Village of Romeo and serves more than 400 students in grades K-5. Our hard-working and dedicated staff meet the needs of our diverse population through a commitment to continuous improvement and a focus on our school mission "Empowering ALL students to succeed!"
November 29, 2018
Securly for Parents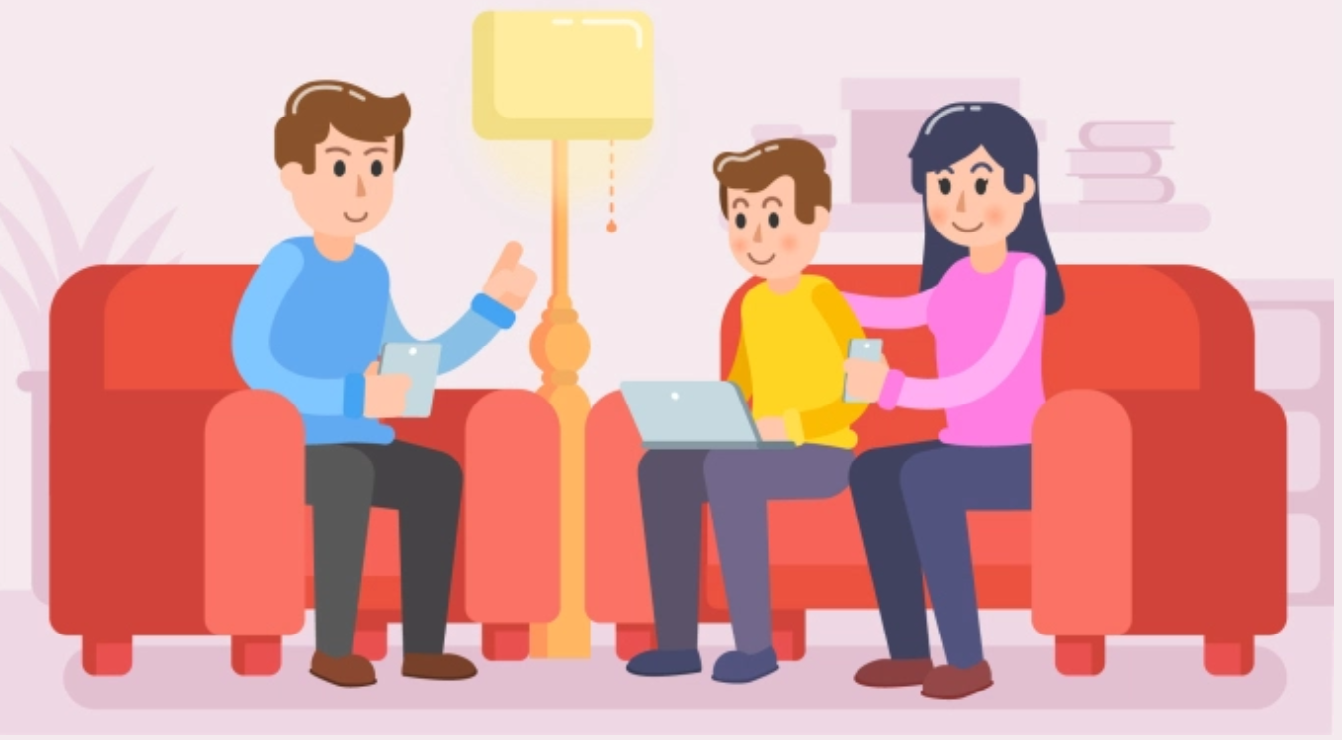 Securly is the district's content filtering provider and student safety platform used on school issued devices. Read on for information on services being offered free to parents.
November 30, 2018
InfoCenter for Parents and Guardians

You choose when and how you receive notifications from your students school.  
Sign Up: InfoCenter for Parents and Guardians
Upcoming Events
Upcoming Events

‹

May

2019

›

S
M
T
W
T
F
S
1

May 1

6:30 PM to 7:30 PM

5th Grade Parent Information Night

Location:

Romeo Middle School, 297 Prospect St, Romeo, MI 48065, USA

Calendar:

Amanda Moore Calendar of Events

2
3
4
5
6

May 6

Staff Appreciation Week

Calendar:

Amanda Moore Calendar of Events

This event has a Google Hangouts video call. Join: https://hangouts.google.com/hangouts/_/romeo.k12.mi.us/roger-bennett?hceid=cm9tZW8uazEyLm1pLnVzX3U4ZmFwbGI0aHB1cXEwY3BsOTluMnFiZWtzQGdyb3VwLmNhbGVuZGFyLmdvb2dsZS5jb20.05klfnjjqqvr44bclgjmprqphj&hs=121

7

May 7

Staff Appreciation Week

Calendar:

Amanda Moore Calendar of Events

This event has a Google Hangouts video call. Join: https://hangouts.google.com/hangouts/_/romeo.k12.mi.us/roger-bennett?hceid=cm9tZW8uazEyLm1pLnVzX3U4ZmFwbGI0aHB1cXEwY3BsOTluMnFiZWtzQGdyb3VwLmNhbGVuZGFyLmdvb2dsZS5jb20.05klfnjjqqvr44bclgjmprqphj&hs=121

8

May 8

Staff Appreciation Week

Calendar:

Amanda Moore Calendar of Events

This event has a Google Hangouts video call. Join: https://hangouts.google.com/hangouts/_/romeo.k12.mi.us/roger-bennett?hceid=cm9tZW8uazEyLm1pLnVzX3U4ZmFwbGI0aHB1cXEwY3BsOTluMnFiZWtzQGdyb3VwLmNhbGVuZGFyLmdvb2dsZS5jb20.05klfnjjqqvr44bclgjmprqphj&hs=121

PLC*

Calendar:

Amanda Moore Calendar of Events

This event has a Google Hangouts video call. Join: https://hangouts.google.com/hangouts/_/romeo.k12.mi.us/plc?hceid=cm9tZW8uazEyLm1pLnVzX3U4ZmFwbGI0aHB1cXEwY3BsOTluMnFiZWtzQGdyb3VwLmNhbGVuZGFyLmdvb2dsZS5jb20.1jr1r4qoveskf3be777i6b04u7&hs=121

6:30 PM to 7:30 PM

Young 5s Information Night

Location:

Hevel Elementary School, 12700 29 Mile Rd, Washington, MI 48094, USA

Calendar:

Amanda Moore Calendar of Events

Good Afternoon Everyone Please check your schedules to ensure that this works for you before we put this date out to anyone else. We will need to meet in the meantime to put together a presentation and prepare for FAQs. This event has a video call. Join: https://meet.google.com/guu-apng-vwi +1 321-586-2473 PIN: 864417619#

9

May 9

Staff Appreciation Week

Calendar:

Amanda Moore Calendar of Events

This event has a Google Hangouts video call. Join: https://hangouts.google.com/hangouts/_/romeo.k12.mi.us/roger-bennett?hceid=cm9tZW8uazEyLm1pLnVzX3U4ZmFwbGI0aHB1cXEwY3BsOTluMnFiZWtzQGdyb3VwLmNhbGVuZGFyLmdvb2dsZS5jb20.05klfnjjqqvr44bclgjmprqphj&hs=121

3:00 PM to 6:00 PM

Amanda Moore Student Showcase

Location:

Amanda Moore Elementary School, 209 Dickenson St, Romeo, MI 48065, USA

Calendar:

Amanda Moore Calendar of Events

This event has a Google Hangouts video call. Join: https://hangouts.google.com/hangouts/_/romeo.k12.mi.us/amanda-moore?hceid=cm9tZW8uazEyLm1pLnVzX3U4ZmFwbGI0aHB1cXEwY3BsOTluMnFiZWtzQGdyb3VwLmNhbGVuZGFyLmdvb2dsZS5jb20.7otjlbs858unhmh96p60clo2dm&hs=121

10

May 10

Staff Appreciation Week

Calendar:

Amanda Moore Calendar of Events

This event has a Google Hangouts video call. Join: https://hangouts.google.com/hangouts/_/romeo.k12.mi.us/roger-bennett?hceid=cm9tZW8uazEyLm1pLnVzX3U4ZmFwbGI0aHB1cXEwY3BsOTluMnFiZWtzQGdyb3VwLmNhbGVuZGFyLmdvb2dsZS5jb20.05klfnjjqqvr44bclgjmprqphj&hs=121

Career/famous person day

Calendar:

Amanda Moore Calendar of Events

11
12
13
14

May 14

2:15 PM to 3:00 PM

5th Grade Music Performance (Parents)

Calendar:

Amanda Moore Calendar of Events

This event has a Google Hangouts video call. Join: https://hangouts.google.com/hangouts/_/romeo.k12.mi.us/5th-grade-music?hceid=cm9tZW8uazEyLm1pLnVzX3U4ZmFwbGI0aHB1cXEwY3BsOTluMnFiZWtzQGdyb3VwLmNhbGVuZGFyLmdvb2dsZS5jb20.15en3de014ujanrdtosjspibad&hs=121

15
16
17
18
19
20
21

May 21

6:00 PM to 8:00 PM

Boys Night Out Event

Location:

Almont Hideaway Lanes, 4550 Howland Rd, Almont, MI 48003, USA

Calendar:

Amanda Moore Calendar of Events

This event has a video call. Join: https://meet.google.com/zpc-rscz-aio +1 470-268-2202 PIN: 685887953#

22

May 22

PLC

Calendar:

Amanda Moore Calendar of Events

This event has a Google Hangouts video call. Join: https://hangouts.google.com/hangouts/_/romeo.k12.mi.us/plc?hceid=cm9tZW8uazEyLm1pLnVzX3U4ZmFwbGI0aHB1cXEwY3BsOTluMnFiZWtzQGdyb3VwLmNhbGVuZGFyLmdvb2dsZS5jb20.1jqfgp0bd80tmbgpi738k8h63v&hs=121

23
24

May 24

Tie Dye/Pastel colors Day

Calendar:

Amanda Moore Calendar of Events

25
26
27

May 27

Memorial Day (No School)

Calendar:

Amanda Moore Calendar of Events

This event has a Google Hangouts video call. Join: https://hangouts.google.com/hangouts/_/romeo.k12.mi.us/roger-bennett?hceid=cm9tZW8uazEyLm1pLnVzX3U4ZmFwbGI0aHB1cXEwY3BsOTluMnFiZWtzQGdyb3VwLmNhbGVuZGFyLmdvb2dsZS5jb20.7trsqape8slivgk8vp405odsmi&hs=121

28

May 28

Scholastic Spring Book Fair

Calendar:

Amanda Moore Calendar of Events

Schedule yet to be determined This event has a Google Hangouts video call. Join: https://hangouts.google.com/hangouts/_/romeo.k12.mi.us/scholastic?hceid=cm9tZW8uazEyLm1pLnVzX3U4ZmFwbGI0aHB1cXEwY3BsOTluMnFiZWtzQGdyb3VwLmNhbGVuZGFyLmdvb2dsZS5jb20.21tsdhopfhffojb28fnpjp0906&hs=121

29

May 29

Scholastic Spring Book Fair

Calendar:

Amanda Moore Calendar of Events

Schedule yet to be determined This event has a Google Hangouts video call. Join: https://hangouts.google.com/hangouts/_/romeo.k12.mi.us/scholastic?hceid=cm9tZW8uazEyLm1pLnVzX3U4ZmFwbGI0aHB1cXEwY3BsOTluMnFiZWtzQGdyb3VwLmNhbGVuZGFyLmdvb2dsZS5jb20.21tsdhopfhffojb28fnpjp0906&hs=121

30

May 30

Scholastic Spring Book Fair

Calendar:

Amanda Moore Calendar of Events

Schedule yet to be determined This event has a Google Hangouts video call. Join: https://hangouts.google.com/hangouts/_/romeo.k12.mi.us/scholastic?hceid=cm9tZW8uazEyLm1pLnVzX3U4ZmFwbGI0aHB1cXEwY3BsOTluMnFiZWtzQGdyb3VwLmNhbGVuZGFyLmdvb2dsZS5jb20.21tsdhopfhffojb28fnpjp0906&hs=121

11:00 AM to 1:00 PM

Volunteer Luncheon

Calendar:

Amanda Moore Calendar of Events

This event has a Google Hangouts video call. Join: https://hangouts.google.com/hangouts/_/romeo.k12.mi.us/volunteer?hceid=cm9tZW8uazEyLm1pLnVzX3U4ZmFwbGI0aHB1cXEwY3BsOTluMnFiZWtzQGdyb3VwLmNhbGVuZGFyLmdvb2dsZS5jb20.35ut3628449sflej7ukaq9htdh&hs=121

31

May 31

Scholastic Spring Book Fair

Calendar:

Amanda Moore Calendar of Events

Schedule yet to be determined This event has a Google Hangouts video call. Join: https://hangouts.google.com/hangouts/_/romeo.k12.mi.us/scholastic?hceid=cm9tZW8uazEyLm1pLnVzX3U4ZmFwbGI0aHB1cXEwY3BsOTluMnFiZWtzQGdyb3VwLmNhbGVuZGFyLmdvb2dsZS5jb20.21tsdhopfhffojb28fnpjp0906&hs=121

Memorial Day (No School)

Calendar:

Amanda Moore Calendar of Events

This event has a Google Hangouts video call. Join: https://hangouts.google.com/hangouts/_/romeo.k12.mi.us/roger-bennett?hceid=cm9tZW8uazEyLm1pLnVzX3U4ZmFwbGI0aHB1cXEwY3BsOTluMnFiZWtzQGdyb3VwLmNhbGVuZGFyLmdvb2dsZS5jb20.7trsqape8slivgk8vp405odsmi&hs=121

Scholastic Spring Book Fair

Calendar:

Amanda Moore Calendar of Events

Schedule yet to be determined This event has a Google Hangouts video call. Join: https://hangouts.google.com/hangouts/_/romeo.k12.mi.us/scholastic?hceid=cm9tZW8uazEyLm1pLnVzX3U4ZmFwbGI0aHB1cXEwY3BsOTluMnFiZWtzQGdyb3VwLmNhbGVuZGFyLmdvb2dsZS5jb20.21tsdhopfhffojb28fnpjp0906&hs=121

Volunteer Luncheon

Time:

11:00 AM to 1:00 PM

Calendar:

Amanda Moore Calendar of Events

This event has a Google Hangouts video call. Join: https://hangouts.google.com/hangouts/_/romeo.k12.mi.us/volunteer?hceid=cm9tZW8uazEyLm1pLnVzX3U4ZmFwbGI0aHB1cXEwY3BsOTluMnFiZWtzQGdyb3VwLmNhbGVuZGFyLmdvb2dsZS5jb20.35ut3628449sflej7ukaq9htdh&hs=121