Meeting Dates and Agendas

Parent Club meetings will be held at 10:00 am in the conference room on the following dates during the 2023-2024 school year:
Wednesday, August 16, 2023
Wednesday, September 13, 2023
Wednesday, October 11, 2023
Wednesday, November 8, 2023
Wednesday, January 10, 2023
Wednesday, February 7, 2023
Tuesday, March 5, 2023
Wednesday, April 10, 2023
Wednesday, May 8, 2023
Help Keep Amanda Moore GREEN!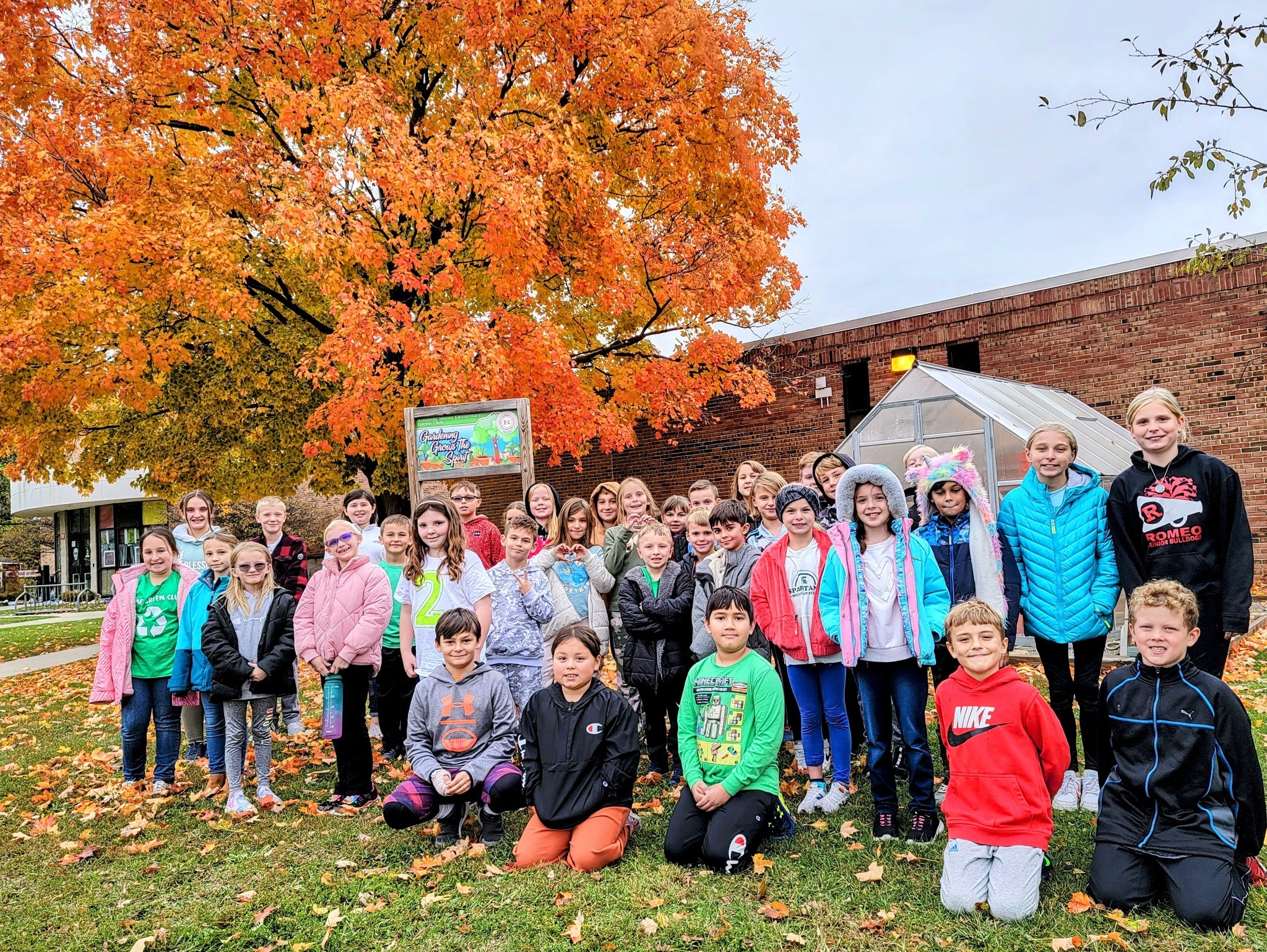 Welcome to Amanda Moore's Green Team, where all students are welcome! Together, we are committed to making a difference to meet and exceed our school's Green status through hands-on activities and a whole-school approach. Our mission is to spread knowledge about ways to care for our Earth in an eco-friendly way, extend awareness throughout our local community, beautify our school environment, and find more ways to become truly Green in our every day school lives. When we join forces, the impact can be monumental in shaping our youth to improve future environmental quality both locally and beyond. Utilize the resources below and join us anytime in our efforts!

Meet our 22/23 Green Team

Bottle Cap Murals

Plastic Bag Friendship Bracelets

Battery Recycling

Upcycled Puzzle Pieces

Green Sign Awareness

Growing in the Greenhouse

Hello Greenhouse at Amanda Moore!

Earth Day 2022

Go Green, Reuse Bottles at AMES

AMES Green Team Community Service Learning Project

Welcome the 2020 Green Team

Amanda Moore & Earth Day with Kroger

Great Green Macaw - Our Mural Inspiration

Plastic Bottle Cap Crafts for Kids

The Water Crisis

Vehicle Fuel Efficiency

Safe Drinking Water is Essential

How do Rain Garden and Rain Barrel Initiatives Help Rivers

Butterfly Habitat

13 Advantages of Growing Plants Within a Greenhouse

Top 10 Reasons for Having a Greenhouse

Recycling Cardboard

Recycling: A Component of Strong Community Development

Energy Audit Info

Save Energy at Home

Green Team Welcome Video

Earn the School Free Money - Paper Retriever Video

Environmental Websites for Kids

Live Eagle Nest Cam

Faces of EPA

Scientists at the Smithsonian

Farming, Fishing & Forestry

Visit the Rainforest Site, Save 11.4 sq ft with every click

Help Track Bumble Bees

The Sunflower Project

The Great Backyard Bird Count

Feeder Watch - Count & Track

Monarch Watch

Evolution Lab

Keep America Beautiful

Citizen Scientist

Surf Your Watershed

Home Energy Audit Tools #1

Home Energy Audit Tools #2

Amanda Moore Elementary School Online Library Catalog
Search by title, author, keyword and subject.
District Calendar of Events:
Lunch Menus and Food Service Information:
Parent Portal:
Technology:
School Aged Child Care (SACC)
The SACC program is offered at Amanda Moore Elementary Monday-Friday from 6:00 am-8:15 am and from 3:12-6:00 pm. Registration for SACC MUST take place through the Early Childhood Services.
Please contact Jeanine Beck at 586-752-0314 for more details. Amanda Moore's office and classroom teachers cannot accept SACC registration forms. Thank you!
Students may not be dropped off at school prior to 8:00 am. Should your schedule need a drop off time prior to 8:00 am, please be sure to register with SACC.
Amanda Moore SACC # (586) 651-1157
Library:

BookFlix

Library Catalog

Scholastic GO
Volunteers are always welcome at Amanda Moore. If you are thinking about volunteering in the building, in the library, a school field trip or attending a classroom party you will need to complete and submit the District ICHAT Volunteer Release Form and a copy of your driver's license ahead of time.

ICHAT Volunteer Release Form