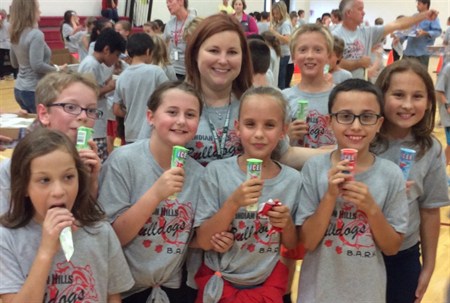 Dear Indian Hills Families and Community,
It's shaping up to be another wonderful year at Indian Hills! Our school aims to prepare students for academic and social success in an ever-changing world. To that end, all of us at Indian Hills work together to foster students' growth through rigorous, high-quality programs, innovative instruction that engages students' thinking, and a caring, supportive environment for ALL learners. There is never a dull moment at Indian Hills, with interesting lessons, unique student projects, and exciting events occurring every day. I encourage you to stay up to date on our school happenings by checking out our official school Facebook page (www.Facebook.com/IHRomeo), reading our monthly school newsletter, and bookmarking our school website, which is full of useful links, resources, and information about Indian Hills. Communication is paramount in our school community, so if you ever have a question or concern about your child's learning or want to get more involved at our school, I encourage you to contact your child's teacher or me. Together, we can create a community school for learners with global influence!
With Indian Hills Pride,
Mrs. Lisa Wujczyk, Ed.S.