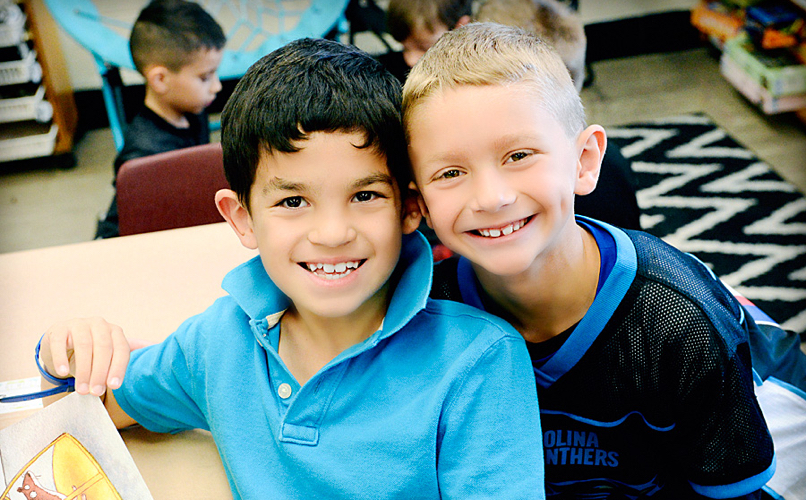 INDIAN HILLS ELEMENTARY SCHOOL
Nestled in the rolling landscape of Washington Township is Indian Hills Elementary, home to more than 420 K-5 students. Indian Hills is proud to be a Michigan Green School at the highest designation, Emerald Status. Indian Hills staff create a nurturing environment that enables children to grow, create and apply learning in a global society.
Attendance Line: (586)281-1850
October 20, 2020
Power School App
Android users may be experiencing issues with the PowerSchool App.  PowerSchool is aware of the issue and is currently testing and working on a fix.  For the time being, please access the Parent/Student Portal through the district website using your device or computer.
Upcoming Events
Upcoming Events

‹

December

2020

›

S
M
T
W
T
F
S
1
2
3
4

Dec 4

Spirit Day - Green & Red Day

Calendar:

Indian Hills Calendar of Events

5
6
7
8
9
10
11
12
13
14
15
16
17
18

Dec 18

Spirit Day - Ugly Sweater Day

Calendar:

Indian Hills Calendar of Events

19
20
21

Dec 21

Winter Holiday Break

Calendar:

Indian Hills Calendar of Events

22

Dec 22

Winter Holiday Break

Calendar:

Indian Hills Calendar of Events

23

Dec 23

Winter Holiday Break

Calendar:

Indian Hills Calendar of Events

24

Dec 24

Winter Holiday Break

Calendar:

Indian Hills Calendar of Events

25

Dec 25

Winter Holiday Break

Calendar:

Indian Hills Calendar of Events

26

Dec 26

Winter Holiday Break

Calendar:

Indian Hills Calendar of Events

27

Dec 27

Winter Holiday Break

Calendar:

Indian Hills Calendar of Events

28

Dec 28

Winter Holiday Break

Calendar:

Indian Hills Calendar of Events

29

Dec 29

Winter Holiday Break

Calendar:

Indian Hills Calendar of Events

30

Dec 30

Winter Holiday Break

Calendar:

Indian Hills Calendar of Events

31

Dec 31

Winter Holiday Break

Calendar:

Indian Hills Calendar of Events
Spirit Day - Green & Red Day

Calendar:

Indian Hills Calendar of Events

Spirit Day - Ugly Sweater Day

Calendar:

Indian Hills Calendar of Events

Winter Holiday Break

Calendar:

Indian Hills Calendar of Events