INDIAN HILLS ELEMENTARY SCHOOL
Nestled in the rolling landscape of Washington Township is Indian Hills Elementary, home to more than 420 K-5 students. Indian Hills is proud to be a Michigan Green School at the highest designation, Emerald Status. Indian Hills staff create a nurturing environment that enables children to grow, create and apply learning in a global society.
Attendance Line: (586)281-1850
November 29, 2018
Securly for Parents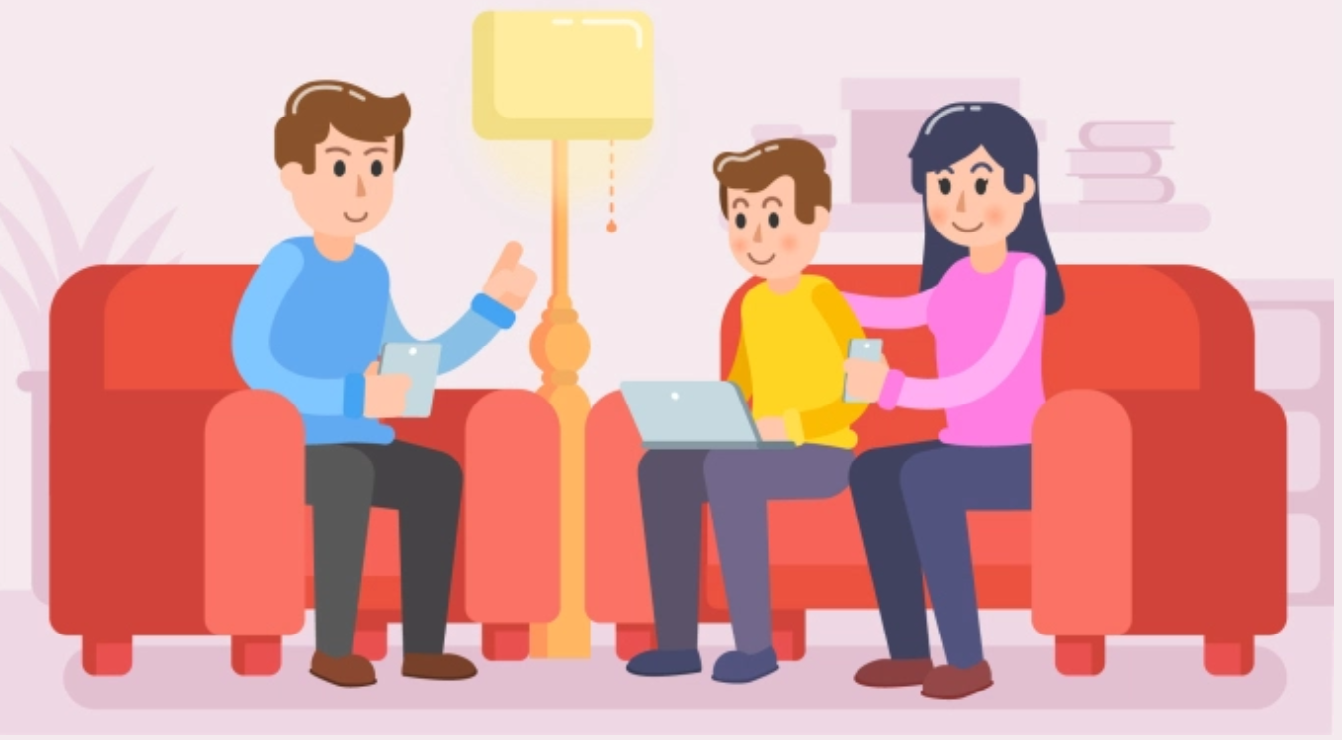 Securly is the district's content filtering provider and student safety platform used on school issued devices. Read on for information on services being offered free to parents.
November 30, 2018
InfoCenter for Parents and Guardians

You choose when and how you receive notifications from your students school.  
Sign Up: InfoCenter for Parents and Guardians
Upcoming Events
Upcoming Events

‹

May

2019

›

S
M
T
W
T
F
S
1

May 1

M-STEP Testing Window - 5th Grade (Teachers will provide testing schedule details)

Calendar:

Indian Hills Calendar of Events

M-STEP Testing Window - Grades 3 & 4 (Teachers will provide testing schedule details)

Calendar:

Indian Hills Calendar of Events

9:00 AM to 11:30 AM

Kindergarten Denewith's Field Trip

Calendar:

Indian Hills Calendar of Events

2

May 2

M-STEP Testing Window - 5th Grade (Teachers will provide testing schedule details)

Calendar:

Indian Hills Calendar of Events

M-STEP Testing Window - Grades 3 & 4 (Teachers will provide testing schedule details)

Calendar:

Indian Hills Calendar of Events

6:00 PM to 8:00 PM

Skate Party at The Rink

Calendar:

Indian Hills Calendar of Events

This event has a Google Hangouts video call. Join: https://hangouts.google.com/hangouts/_/romeo.k12.mi.us/lori-lozowski?hceid=cm9tZW8uazEyLm1pLnVzX2Rtc2J0Y24wbWxxZm1wcHJvbDJqc2wwaWU4QGdyb3VwLmNhbGVuZGFyLmdvb2dsZS5jb20.3jd417b8mhhtkagqr3p8e9ep61&hs=121

3

May 3

M-STEP Testing Window - 5th Grade (Teachers will provide testing schedule details)

Calendar:

Indian Hills Calendar of Events

M-STEP Testing Window - Grades 3 & 4 (Teachers will provide testing schedule details)

Calendar:

Indian Hills Calendar of Events

4

May 4

M-STEP Testing Window - Grades 3 & 4 (Teachers will provide testing schedule details)

Calendar:

Indian Hills Calendar of Events

5

May 5

M-STEP Testing Window - Grades 3 & 4 (Teachers will provide testing schedule details)

Calendar:

Indian Hills Calendar of Events

6

May 6

M-STEP Testing Window - Grades 3 & 4 (Teachers will provide testing schedule details)

Calendar:

Indian Hills Calendar of Events

Staff Appreciation Week

Calendar:

Indian Hills Calendar of Events

7

May 7

M-STEP Testing Window - Grades 3 & 4 (Teachers will provide testing schedule details)

Calendar:

Indian Hills Calendar of Events

Staff Appreciation Week

Calendar:

Indian Hills Calendar of Events

8

May 8

M-STEP Testing Window - Grades 3 & 4 (Teachers will provide testing schedule details)

Calendar:

Indian Hills Calendar of Events

Staff Appreciation Week

Calendar:

Indian Hills Calendar of Events

2:40 PM

PLC Early Release

Calendar:

Indian Hills Calendar of Events

6:30 PM to 7:30 PM

Young Fives Informational Meeting at Hevel

Calendar:

Indian Hills Calendar of Events

9

May 9

M-STEP Testing Window - Grades 3 & 4 (Teachers will provide testing schedule details)

Calendar:

Indian Hills Calendar of Events

Staff Appreciation Week

Calendar:

Indian Hills Calendar of Events

4:00 PM to 9:00 PM

Indian Hills Night at Frontier Town Ice Cream Parlor

Calendar:

Indian Hills Calendar of Events

10

May 10

M-STEP Testing Window - Grades 3 & 4 (Teachers will provide testing schedule details)

Calendar:

Indian Hills Calendar of Events

Staff Appreciation Week

Calendar:

Indian Hills Calendar of Events

1st Grade Zoo Trip

Calendar:

Indian Hills Calendar of Events

This event has a Google Hangouts video call. Join: https://hangouts.google.com/hangouts/_/romeo.k12.mi.us/1st-grade-zoo?hceid=cm9tZW8uazEyLm1pLnVzX2Rtc2J0Y24wbWxxZm1wcHJvbDJqc2wwaWU4QGdyb3VwLmNhbGVuZGFyLmdvb2dsZS5jb20.7hlu9b8156kiinqeqbhhadmg4b&hs=121

1st Grade Zoo Trip

Calendar:

Indian Hills Calendar of Events

Spirit Day: Wacky Hair Day

Calendar:

Indian Hills Calendar of Events

11

May 11

M-STEP Testing Window - Grades 3 & 4 (Teachers will provide testing schedule details)

Calendar:

Indian Hills Calendar of Events

12

May 12

M-STEP Testing Window - Grades 3 & 4 (Teachers will provide testing schedule details)

Calendar:

Indian Hills Calendar of Events

13

May 13

M-STEP Testing Window - Grades 3 & 4 (Teachers will provide testing schedule details)

Calendar:

Indian Hills Calendar of Events

14

May 14

M-STEP Testing Window - Grades 3 & 4 (Teachers will provide testing schedule details)

Calendar:

Indian Hills Calendar of Events

15

May 15

M-STEP Testing Window - Grades 3 & 4 (Teachers will provide testing schedule details)

Calendar:

Indian Hills Calendar of Events

12:00 PM to 1:00 PM

Volunteer Luncheon

Calendar:

Indian Hills Calendar of Events

16

May 16

M-STEP Testing Window - Grades 3 & 4 (Teachers will provide testing schedule details)

Calendar:

Indian Hills Calendar of Events

6:00 PM to 7:30 PM

Authors & Artists Night

Calendar:

Indian Hills Calendar of Events

17

May 17

M-STEP Testing Window - Grades 3 & 4 (Teachers will provide testing schedule details)

Calendar:

Indian Hills Calendar of Events

9:10 AM to 10:10 AM

Seven Ponds Visiting Naturalist (Miller and Martin's Classes)

Calendar:

Indian Hills Calendar of Events

10:20 AM to 11:20 AM

Seven Ponds Visiting Naturalist (Romano & Loose's Classes)

Calendar:

Indian Hills Calendar of Events

11:30 AM to 12:30 PM

Seven Ponds Visiting Naturalist (Reid & Peters' Classes)

Calendar:

Indian Hills Calendar of Events

2:45 PM to 3:45 PM

Bulldog Round Up

Calendar:

Indian Hills Calendar of Events

18

May 18

M-STEP Testing Window - Grades 3 & 4 (Teachers will provide testing schedule details)

Calendar:

Indian Hills Calendar of Events

19

May 19

M-STEP Testing Window - Grades 3 & 4 (Teachers will provide testing schedule details)

Calendar:

Indian Hills Calendar of Events

20

May 20

M-STEP Testing Window - Grades 3 & 4 (Teachers will provide testing schedule details)

Calendar:

Indian Hills Calendar of Events

21

May 21

M-STEP Testing Window - Grades 3 & 4 (Teachers will provide testing schedule details)

Calendar:

Indian Hills Calendar of Events

9:30 AM to 11:00 AM

Parent Club Meeting

Calendar:

Indian Hills Calendar of Events

22

May 22

M-STEP Testing Window - Grades 3 & 4 (Teachers will provide testing schedule details)

Calendar:

Indian Hills Calendar of Events

2:40 PM

PLC Early Release

Calendar:

Indian Hills Calendar of Events

23

May 23

M-STEP Testing Window - Grades 3 & 4 (Teachers will provide testing schedule details)

Calendar:

Indian Hills Calendar of Events

2:30 PM to 3:30 PM

Kindergarten Performance

Calendar:

Indian Hills Calendar of Events

4:00 PM to 6:00 PM

SACC Registration for in the IH Cafeteria

Calendar:

Indian Hills Calendar of Events

24

May 24

M-STEP Testing Window - Grades 3 & 4 (Teachers will provide testing schedule details)

Calendar:

Indian Hills Calendar of Events

Bagel Day

Calendar:

Indian Hills Calendar of Events

Spirit Day: Beach Day (must wear clothing - not swimsuits!)

Calendar:

Indian Hills Calendar of Events

9:00 AM to 4:00 PM

STEAM Museum In the Gym (All day, Grades 2-5 rotate through)

Calendar:

Indian Hills Calendar of Events

4:00 PM to 6:00 PM

SACC Registration for in the IH Cafeteria

Calendar:

Indian Hills Calendar of Events

25
26
27

May 27

Memorial Day - No School

Calendar:

Indian Hills Calendar of Events

28
29
30
31
Memorial Day - No School

Calendar:

Indian Hills Calendar of Events

4th Grade Play for Students

Time:

9:15 AM to 10:15 AM

Calendar:

Indian Hills Calendar of Events

4th Grade Play

Calendar:

Indian Hills Calendar of Events