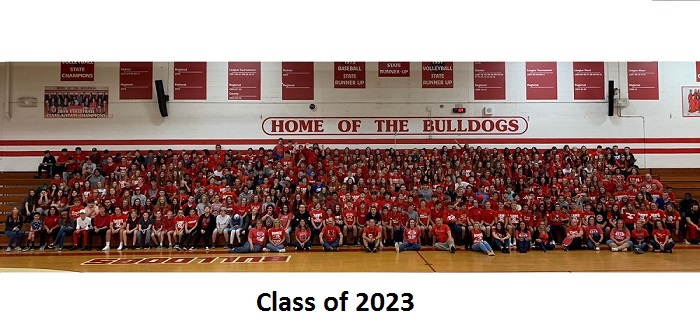 9th Grade Academy
The ninth grade academy will prepare professional, dynamic, and community-vested students to become 21st century college and career ready.
In Romeo we have the freedom to own our education while embracing tradition. Through connections, we explore innovative opportunities to be engaged in our learning, giving it relevance, and preparing us for our future.
#BeRomeo
9th Grade Academy
62100 Jewell Rd.
Romeo, MI 48094
Main Office: 586-281-1106
Attendance: 586-281-1265
Fax: 586-752-0401
June 19, 2020
The Superintendent's recent release of a statement from the district on racial justice
It is no secret to anyone that there has been widespread unrest across not only our nation but across the world around racial justice and incidents of police brutality.  We also know that this has directly impacted our community in recent days. As a formal statement on behalf of RCS, I am sharing the recent statement published by the Tri-County Alliance on behalf of the Superintendents of 81 districts in Oakland, Macomb and Wayne Counties.  Our district is a member of TCA and I have the honor of serving on their board as a representative from Macomb County.  This statement accurately represents where we are at as an organization on this complex issue.  As we recognize the Juneteenth holiday I would ask that you take a few minutes to read the attached statement.  Additionally, I would like to personally share that I am deeply saddened by the racist events that happened recently with the "Romeo Rock" but I found great hope in the opportunity to be part of the peaceful march and protest that has offered some initial healing for our community.  We have work to do as a district in this area and our staff will be planning for a variety of efforts that aim to be part of the solution to rid our society of racism and
and injustice. Thank you.  
Todd Robinson, Ed.D. - Superintendent
Romeo, MI 48065
(586)752-0225 office
June 16, 2020
School of Choice Information
The RCS Board of Education is continuing the  moratorium on intra-district school of choice transfers.  However, because of the COVID-19 pandemic they recently voted on 6/8/2020 to allow for an Appeal Process.  For more information on this limited appeal window please see the Enrollment tab.  
April 17, 2020
RCS Teachers of the Year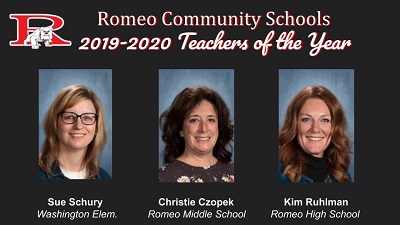 Quick look:

2019-2020 RHS Yearly Calendar