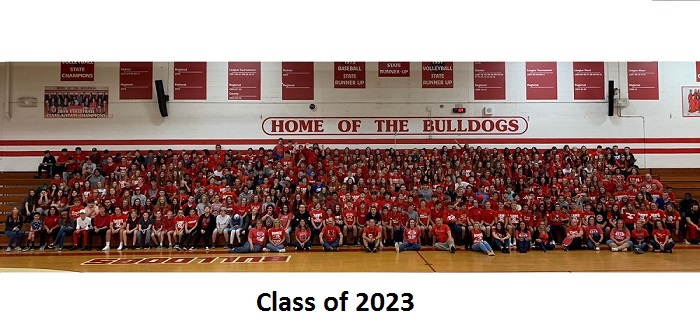 9th Grade Academy
The ninth grade academy will prepare professional, dynamic, and community-vested students to become 21st century college and career ready.
In Romeo we have the freedom to own our education while embracing tradition. Through connections, we explore innovative opportunities to be engaged in our learning, giving it relevance, and preparing us for our future.
#BeRomeo
9th Grade Academy
11091 W. 32 Mile Road
Bruce, MI 48065
Main Office: 586-281-1106
Attendance: 586-281-1265
Fax: 586-752-0401
January 14, 2020
Press Release
January 13, 2020
Young Fives Informational Night
Romeo Community Schools is proud to offer our Young Fives Program, Tuesday, February 4th at 6:30 pm.
August 26, 2019
2019-2020 District Calendar Published
Upcoming Events
Upcoming Events

‹

January

2020

›

S
M
T
W
T
F
S
1

Jan 1

Christmas Break

Calendar:

9th Grade Academy

2

Jan 2

Christmas Break

Calendar:

9th Grade Academy

3

Jan 3

Christmas Break

Calendar:

9th Grade Academy

4

Jan 4

Christmas Break

Calendar:

9th Grade Academy

5

Jan 5

Christmas Break

Calendar:

9th Grade Academy

6

Jan 6

Christmas Break

Calendar:

9th Grade Academy

7
8
9
10
11
12
13
14
15
16

Jan 16

7:30 AM to 10:45 AM

1/2 Day - Semester Exams

Calendar:

9th Grade Academy

17

Jan 17

7:30 AM to 10:45 AM

1/2 Day - Semester Exams

Calendar:

9th Grade Academy

18
19
20

Jan 20

Martin Luther King Day - no school

Calendar:

9th Grade Academy

21
22
23
24
25
26
27
28
29

Jan 29

1/2 Day (All Students)

Calendar:

9th Grade Academy

30
31
Quick look:

2019-2020 RHS Yearly Calendar
1/2 Day - Semester Exams

Time:

7:30 AM to 10:45 AM

Calendar:

9th Grade Academy

1/2 Day - Semester Exams

Time:

7:30 AM to 10:45 AM

Calendar:

9th Grade Academy

Martin Luther King Day - no school

Calendar:

9th Grade Academy