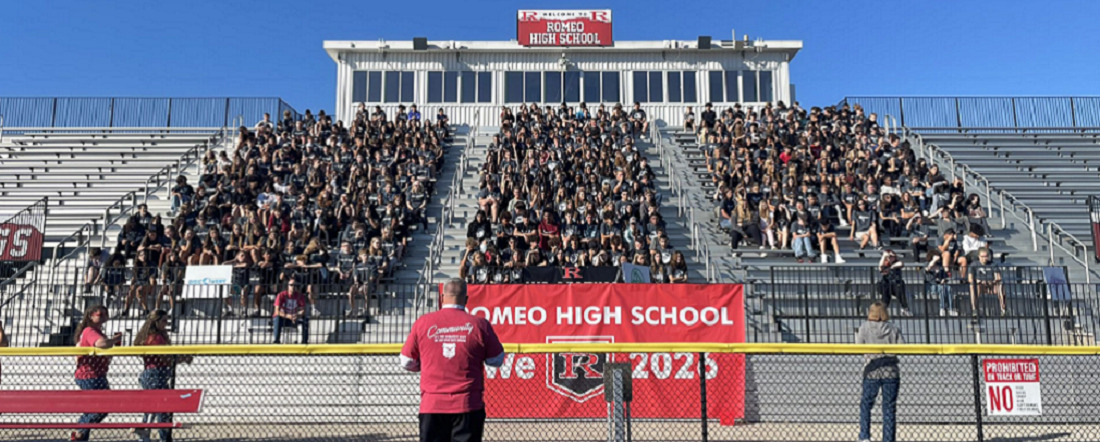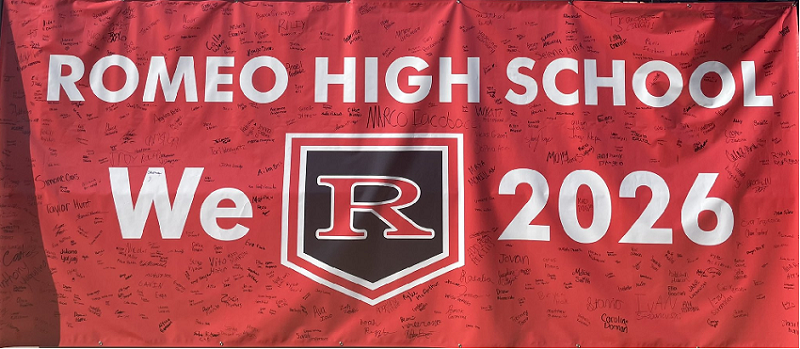 9th Grade Academy
The ninth grade academy will prepare professional, dynamic, and community-vested students to become 21st century college and career ready.
In Romeo we have the freedom to own our education while embracing tradition. Through connections, we explore innovative opportunities to be engaged in our learning, giving it relevance, and preparing us for our future.
#BeRomeo
9th Grade Academy
62100 Jewell Rd.
Washington, MI 48094
Main Office: 586-281-1106
Attendance: 586-281-1265
Fax: 586-752-0401
Melissa Arendts
Principal
Donna Picklo
Administrative Assistant
Mary Lubowski
Office Aide
Health Clerk
Quick look:

2022-2023 RHS Yearly Calendar
While we strive to adhere to the accepted guidelines and standards for accessibility and usability, it is not always possible to do so in all areas of the website. If you are unable to access information on our website, please contact the Superintendent's Office.