Bulldog Days
The staff at Romeo Middle School would like to welcome you to the start of the 2023-2024 school year! We hope that you are having a restful summer vacation.
Please refer to the information below to help you have a successful registration process at our upcoming Bulldog Days which will be held on August 15th and 16th. Please complete your registration online prior to coming to Bulldog Days through Registration Gateway. The information for Registration Gateway is contained in the link below (Station 1 Check-in/Registration Gateway).
A check-in sheet will be provided when arriving to Bulldog Days. All stations must be completed prior to picking up schedule, and stations can be completed in any order. You will receive a stamp at each station after completion.
Tuesday, August 15th - 6th Grade
12:00 - 1:00 pm: A-G
1:00 - 2:00 pm: H-L
2:00 - 3:00 pm: M-R
3:00 - 4:00 pm: S-Z
Wednesday, August 16th - 7th & 8th Grade
8:30 - 10:00 am: 7th Grade A-L
10:00 -11:30 am:7th Grade M-Z
12:30 - 2:30 pm: 8th Grade A-L
2:30 - 4:00 pm: 8th Grade M-Z
Please review the following links/stations for the information that you will need to complete for Bulldog Days. This will make the process as quick and easy as possible if completed ahead of time.

Suggested Supply List
We look forward to seeing you soon! Go Bulldogs!
Station 1 - Check-in (Registration Gateway)

Registration Gateway Link
This information must be completed prior to moving to any other station. This should be completed prior to coming to Bulldog Days. This information is used for contact information for you and your students as well as demographic information for your student. It is important that this information is reviewed and updated.
You should have received a Gateway Registration letter in July with your login information. If you did not receive this letter please contact the school office after August 8th at (586)752-0240 for the information. If assistance is needed prior to August 8th, please contact the administration office at (586)752-0200.
Obligations
Technology
Library
Book fines
Station 3 - Immunization, Medication Forms and Sports Physicals
Turn in Sports Physical for Interscholastic Sports
Turn in Immunization updates

Any new students to the district needs updated records
All 7th grade students are required to have updated shots or waiver on file by the beginning of the school year
Required Vaccines
Waiver Form Information

Turn in Medication Forms
Yearbooks need to be ordered online, they are not included in your Lifetouch picture order.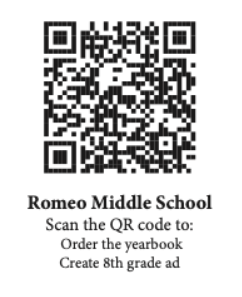 Station 5 - School Pictures

Lifetouch Picture Information
All Students must have pictures taken for student ID purposes

Required for purchase of lunch
Required for student sign in/out

Purchase of pictures is optional
Picture attire must follow dress code rules.
Station 6 - Locker Assignment
All students will be assigned a locker with combination.
Locker Decorations
Please keep locker decorations to a minimum and adhere to the following expectations:
no glass mirrors
no stickers/contact paper on inside or outside of locker
do not give out combination of locker
Locker Size
35 in H x 17.5 in W x 10.5 in D
Station 7 - Check Out and Schedule
Class Schedule for the school year

Feel free to walk the building to find your classes
Band Students Only - Instrument Rental
Music Instrument fitting and rentals
Located in Room 803 (Band Room)
Numerous tables will be setup for student information including
Extracurricular Opportunities
Community Library
Robotics
School Store
School information (QR codes or take pictures of information)
Transportation
School and District Calendar
Bell Schedule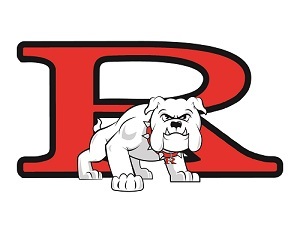 Tuesday, August 15th
6th Grade
Wednesday, August 16th
7th & 8th Grade
8:30 am - 11:30 am
12:30 pm - 4 pm