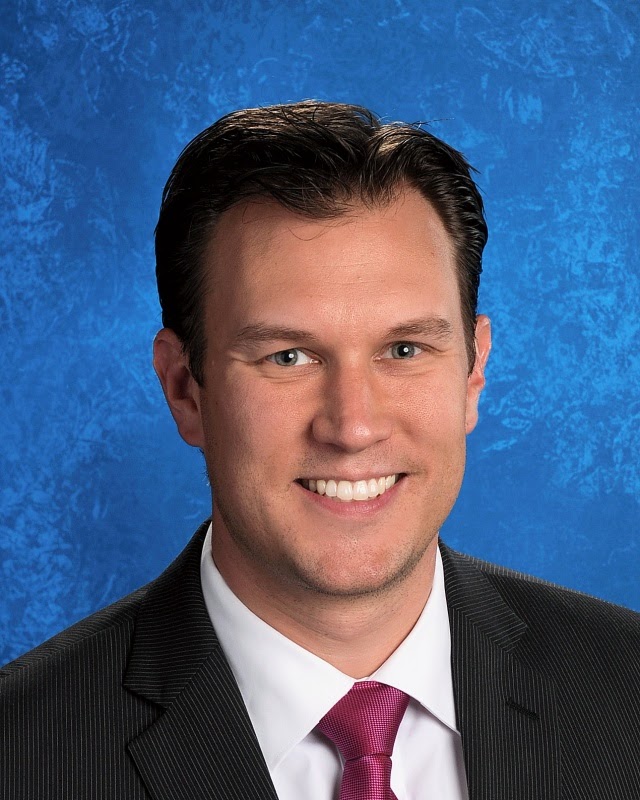 Dear Romeo High School Families and Community,
We are fortunate to have such a fantastic district with great vision, leadership, and community support that is truly "leading the way" towards providing the best possible education and opportunities for your child(ren). Throughout my career, it has been my goal to change the way we teach and the way students learn, and Romeo is on the cutting edge of this paradigm shift. With the recent bond passing (thank you voters!) our high school will begin preparation for the upcoming move into our new learning environment. As part of this process, we will be continually working to develop curriculum and instructional practices that will best prepare your child(ren) for the world they will enter. It is truly an exciting time to be a Bulldog!
Personally, I am blessed to have such a fantastic wife, Megan, and together we have five children; Molly, Charlotte, Barrett, Jack, and Henry. Prior to my employment with Romeo Schools, we were actually looking to move to the Romeo area. We loved the school district, the town, and how a larger community could still have that "small town" feel. The fact that I am also a part of this wonderful district is incredible, and we feel very fortunate to be a part of this community. I look forward to getting to know this community and its members and thank you for allowing me to be a part of your child(ren)'s education.
Go Bulldogs!
Bernie Osebold, Principal