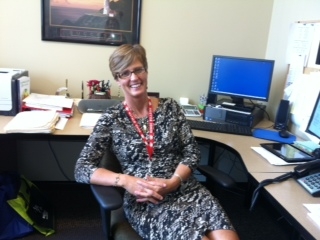 Whether you are planning to attend college, or planning to head directly into a career upon graduation, Romeo Engineering and Technology Center can give you the leading-edge you need to succeed in today's world! As soon as you open the doors to the RETC, you know you're in a very different learning environment–dynamic, high energy and totally hands-on. You'll find our students learning and earning their way into the high-skill, high-pay careers of the future. Through a combination of classroom and lab learning, on-site work experiences and internships with local companies, students learn the skills of successful employees. Please visit the pages for each program to learn more about how they might fit into your future.
About RETC
The Romeo Engineering and Technology Center was designed to give students in the Romeo Schools the most advanced career and technical education programs in the state.
This state of the art building was designed by Romeo High School staff and community members to support our engaging and relevant programs in electronics, computer repair, emergency medical services, machining, drafting and design, business, accounting, desktop publishing, and marketing. In addition, the design team looked at three other high demand occupations in Macomb county and added construction trades, culinary arts, and child care programs to the building.
These programs give students additional opportunities for training, whether they are directly entering the workforce or pursuing a post secondary program after they graduate from high school. The building also houses an advanced science, mathematics, and engineering program designed to serve exceptional 9th through 12th grade students in high school. Students study advanced mathematics, chemistry, physics and computer programming using flexible scheduling and curriculum integration. They have opportunities to study all of these subjects and see the relationships that exist between them. The building houses chemistry, physics, mathematics and fabrication labs for students to gain hands-on experience during their studies. At the conclusion of the program, students have the opportunity to take advanced placement exams in each area of study to attain college credits. This program offers a great opportunity for students who enjoy the challenge of a college preparatory program. The RETC offers an outstanding opportunity for a wide variety of students at Romeo High School to pursue and attain their career goals in a state of the art setting. RETC fully integrates technology in a student-friendly learning environment.